Home / Blog / We Are Totally Addicted To Houzz
We may receive a commission if you purchase a product we have featured on our site.
Disclosure
We are totally addicted to Houzz for a number of reasons, such as tons of gorgeous photos!
---
Some Background
I'm a total design nerd and several years ago I got really into rustic houses - like fell in love with the design, wanted to marry them [editor's note: wait, what?], etc. But the problem was how to find lots of wonderful photos that were easily accessible and - most importantly - high resolution?
Well, along came Houzz to show me how its done.
Getting Started with Houzz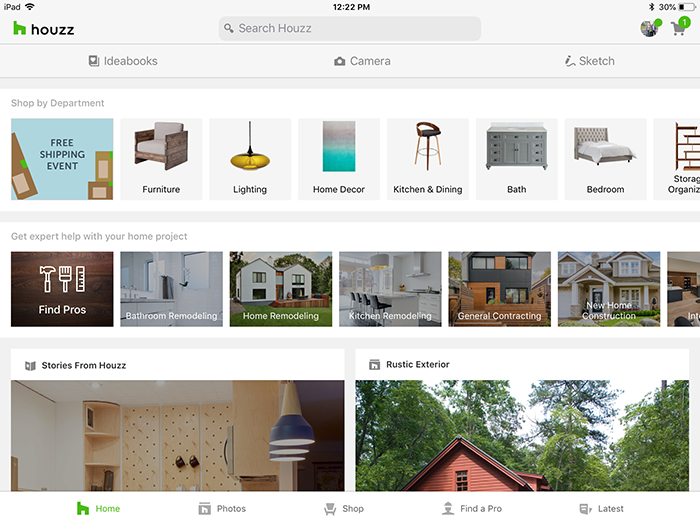 When you start the app, you get this gorgeous welcome screen with a few options, such as Shop By Department, Get expert help with your home project (which we'll be telling you more about in a few weeks) and things to browse. What's so interesting is that you can browse through any number of homes on display, as well as a number of great articles and tips: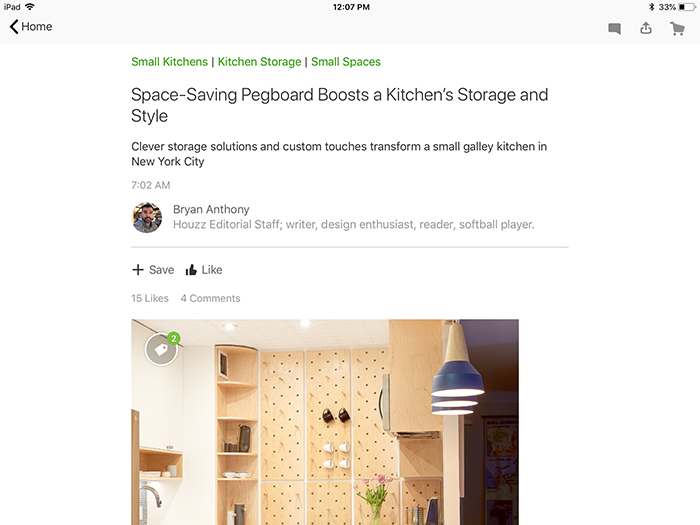 In the article above there are a bunch of great ways to use pegboard, but what set's Houzz apart is that they don't focus on telling you - they focus on showing you. You aren't left with some ideas, but beautiful images of ways to apply the tips in your own home. Truly inspiring.
Browsing Homes
What I totally can't get enough of is browsing homes in the app. There is no shortage of gorgeous high-res imagery done by excellent photographers that really showcases the work they do, such as the photo below: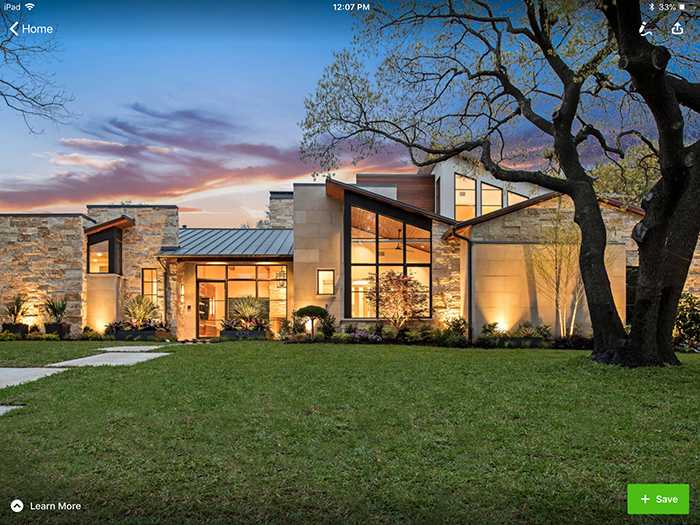 As you're browsing, you may also notice some little animated shopping tags in the images - those denote products that Houzz sells which are in the photograph. We used it to pick up this fly little Red Solar LED Umbrella which looks Uh. Maze. Innng.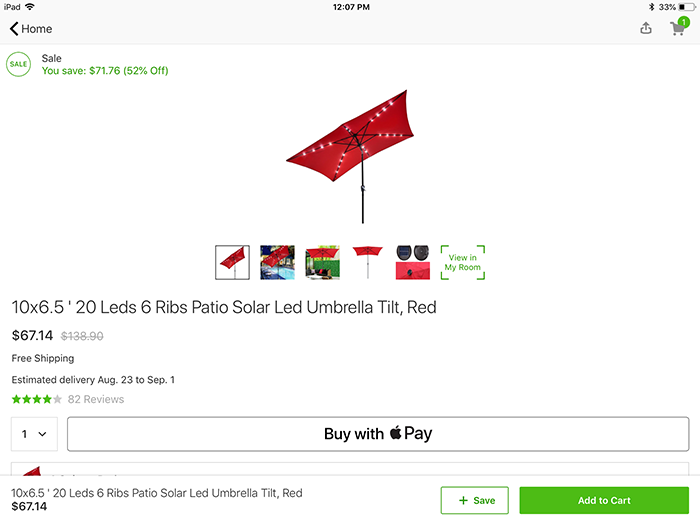 ---
Getting The Most out of Houzz
Anyway, I digress. Moving on, one of our favorite parts of Houzz is how we're able to continue browsing and browsing and go down the "rabbit hole", so to speak, of houses. You can pick up where you left off and continue to go from one inspiration to the next. So many, that you can at times get lost, so you need to use Idea Books
When browsing, let's say you happen on this amazing property in Yellowstone Wyoming: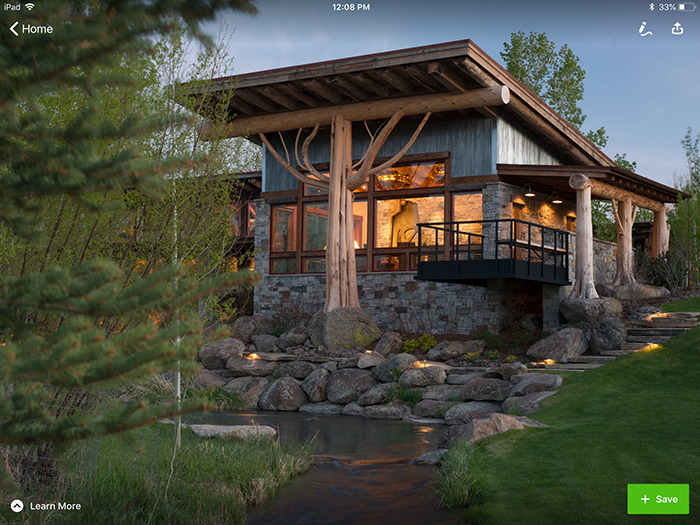 This might be amazing, but what do you do? Well, Look no further:
1: Click on the "Learn More" in the lower left hand or swipe up from the bottom of the screen to bring up your Idea Book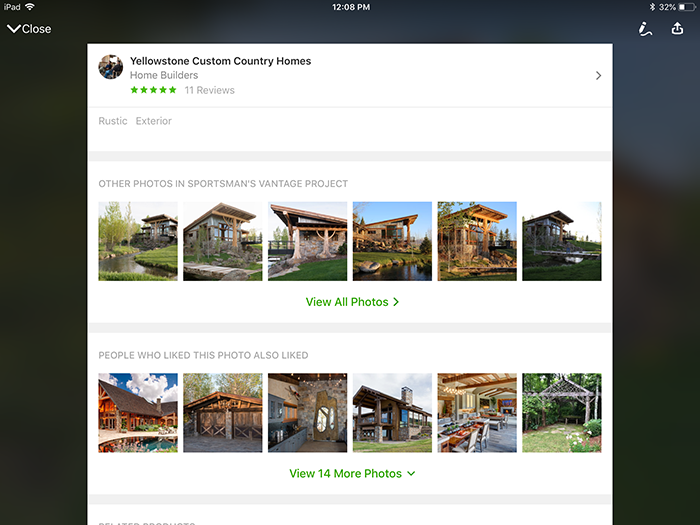 2: Tap/click on the professional's name to bring up their home page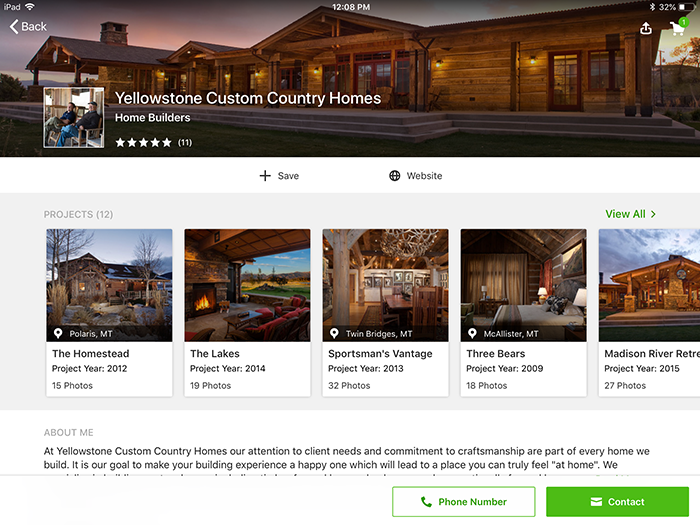 3: Click on Save to add the builder to your Ideabook for later viewing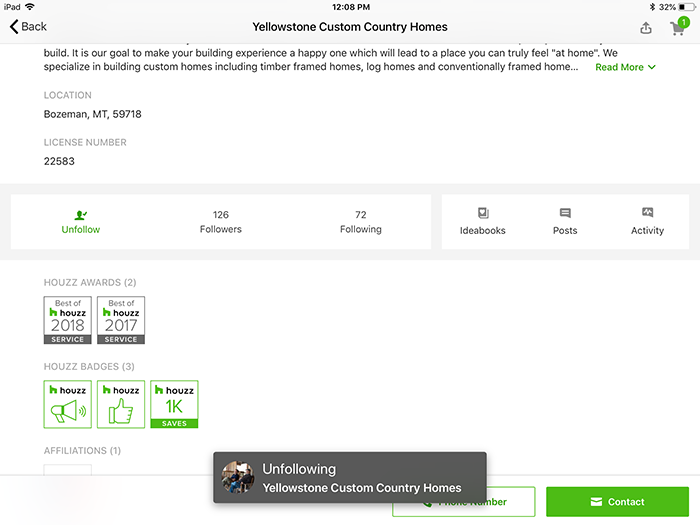 4: You can also follow the builder to get notified of updates by scrolling down and clicking on "Follow"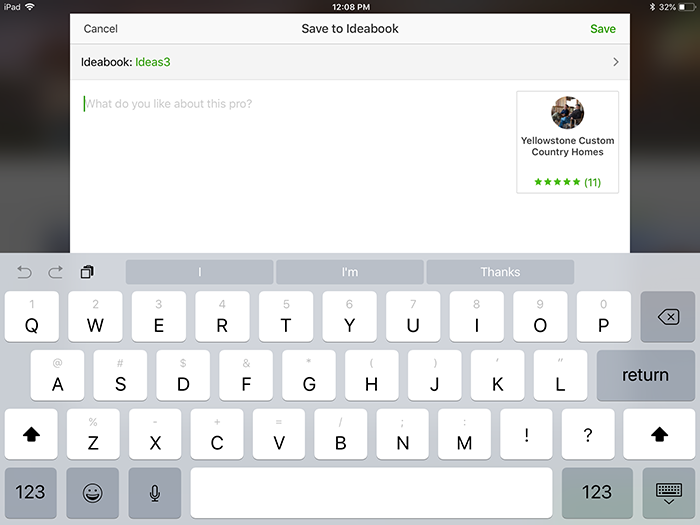 Note: You can always save the individual photos themselves, but I've found that It's easier to have pro's saved to go back through and look for what I like from them later.
5: When you're saving, you can choose which Ideabook you want to use, such as for bathrooms, exterior design, etc.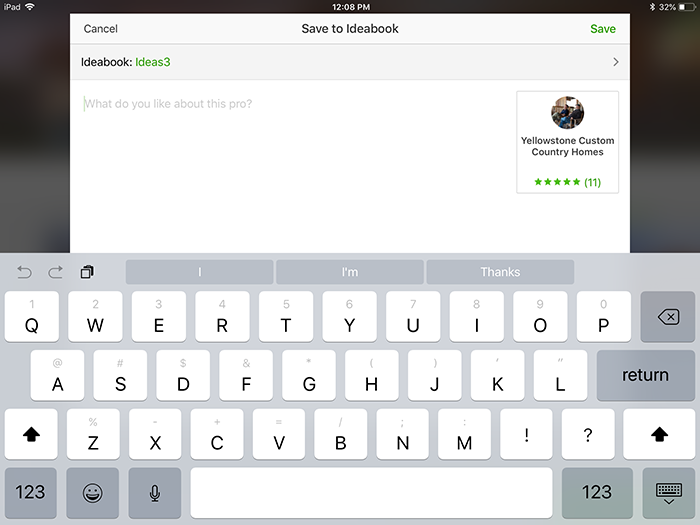 So what are you waiting for?
Really, you're going enjoy Houzz a lot. It may even replace Netflix for you (it has for me) and I suggest you get started.
Click here to check out Houzz or Check out our Exclusive Houzz promo codes
Thanks for reading!
---